Quality
Our commitment to quality is unmatched. It is the quality of our products and services that have ensured repeat customers over the years.
HDPE (Polythene) Tarpaulins
HDPE packaging is both durable as well as economical.
It is light weight which makes it an attractive candidate in industrial and commercial applications.
HDPE Tarpaulins are water proof and are widely used during Monsoon.
We manufacture HDPE tarps in 100-250 gsm qualities. These fabrics are available in roll form in laminated and non-laminated varieties.
The appropriate variety can be chosen at the time of placing the order.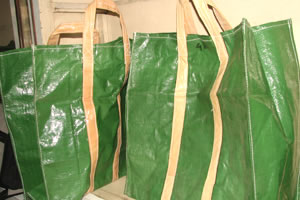 These fabrics are generally used in vehicular protection, industrial storage, backing of carpet/tufting and wall covering purposes. The industries that this fabric is widely used in range from steel to paper, from textile to cement and from automobile to machinery and polymers. It is also used in certain agricultural applications to protect sensitive crops from harmful UV rays.
Sizes Available

TARPS

Area (ft2)

Size in meters

6' x 9'

54

1.8 × 2.7

8' x 8'

64

2.4 × 2.4

10' x 10'

100

3.0 × 3.0

10' x 12'

120

3.0 × 3.6

12' x 12'

144

3.6 × 3.6

8' x 20'

160

2.4 × 6.0

12' x 15'

180

3.6 × 4.5

10' x 20'

200

3.0 × 6.0

15' x 15'

225

4.5 × 4.5

12' x 20'

240

3.6 × 6.0

15' x 18'

270

4.5 × 5.4

15' x 20'

300

4.5 × 6.0

20' x 20'

400

6.0 × 6.0

18' x 24'

432

5.4 × 7.3

15' x 30'

450

4.5 × 9.1

24' x 24'

576

7.3 × 7.3

20' x 30'

600

6.0 × 9.1

20' x 40'

800

6.0 × 12.1

30' x 30'

900

9.1 × 9.1

30' x 40'

1200

9.1 × 12.1

30' x 50'

1500

9.1 × 15.2

40' x 40'

1600

12.1 × 12.1

40' x 60'

2400

12.1 × 18.2

50' x 50'

2500

15.2 × 15.2

60' x 60'

3600

18.2 × 18.2